OWHANGO RESIDENTS & RATEPAYERS SOC INC.
AGM
22 AUGUST 2019
7PM AT THE OWHANGO HALL
2157 SH4 OWHANGO
1. Financial reports
2. Election of Officers
$2 membership must be paid to vote
New members welcome.
Followed by a cuppa.
Owhango village is situated on State Highway 4, midway between Taumarunui and National Park in the central North Island. It is bordered on one side by the Ohinetonga Reserve, Whakapapa River and Tongariro Forest Park, and on the other by prime farmland.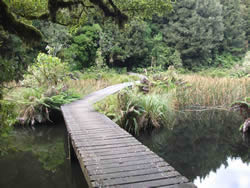 Owhango's location makes the village popular for holiday home owners and visitors. There is easy access to a range of outdoor activities to suit all levels of fitness and interest.
We have a primary school, cafe, garage (though no fuel sales), motel, accommodation lodges, cottages for hire, bed and breakfast/homestay places, and a local community hall which can be hired for a small fee.
Our village green, known as the Domain, is surrounded by majestic native forest. It features a large playing field, children's play area and unique bush-bound tennis court.
Click here for the Winter 2019 newsletter.
Click here for the Autumn 2019 newsletter.
Click here for the Summer 2018 newsletter.
Click here for the Spring 2018 newsletter.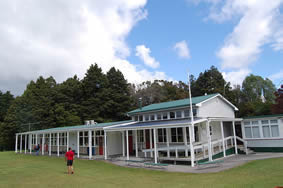 Come and explore our village and get to know the locals.